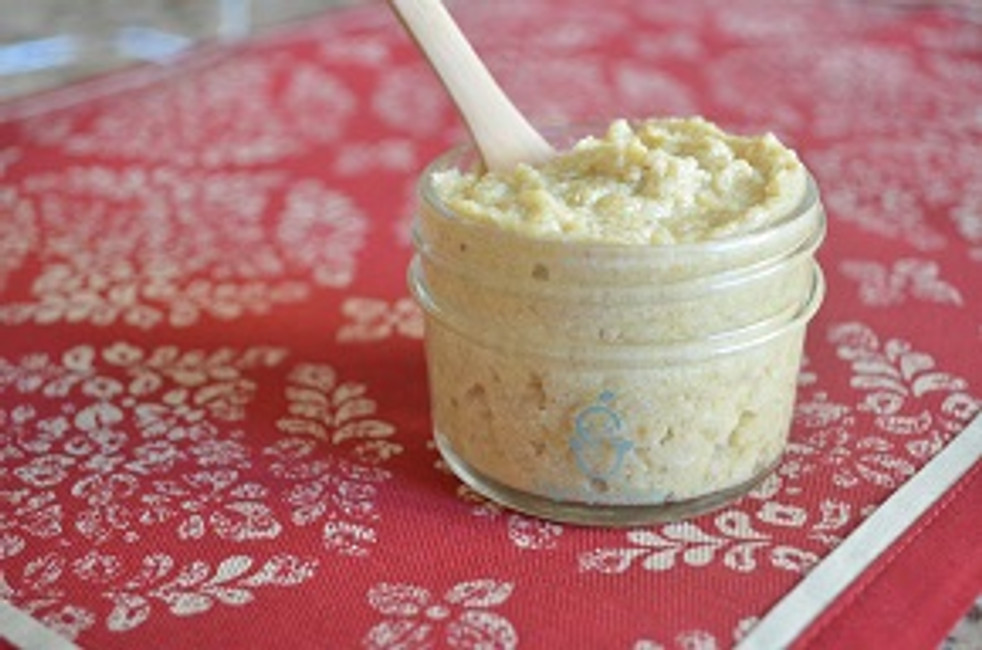 Coconut Curry Chicken and Banana
Babies do not need to eat bland food, they are much more adventurous eaters if given the opportunity. Introducing mild yellow curry to a classic combo like chicken and banana is the perfect way to spice things up a bit. Adding a little coconut rounds out the delicious exotic flavor of this Stage 3 meal.
Baby Food Ingredients
1/2 pound ground chicken
1/2 cup low sodium chicken stock
1 ripe banana
1/4 cup finely grated or shredded coconut
1/8 - 1/4 teaspoon yellow curry - preferably organic and non-irradiated
---
This recipe is suitable for babies 10-12 months and up. Always make sure the consistency of your baby's food is one he can handle. Before combining foods make sure he has tried each one individually first. Be absolutely sure that the coconut is finely grated or shredded so it doesn't pose a choking hazard.
---
Bring the 1/2 cup of chicken stock to a boil in a medium skillet over high heat. Add the ground chicken and cook for 2-3 minutes, until completely cooked through and no longer pink in the middle. While chicken is cooking, break it up with the end of a spatula so the pieces stay nice and small.
Add chicken, banana, coconut and curry to the bowl of your Sage Baby Puree & Blend food processor. Pulse until desired consistency is achieved. Add a little chicken stock, breast milk or formula while blending to achieve a creamier consistency, if desired.
Enjoy!
Coconut Curry Chicken and Banana can be stored in Sage Spoonfuls jars for up to 3 days in the fridge and up to 3 months in the freezer. Some discoloration of the banana is normal.