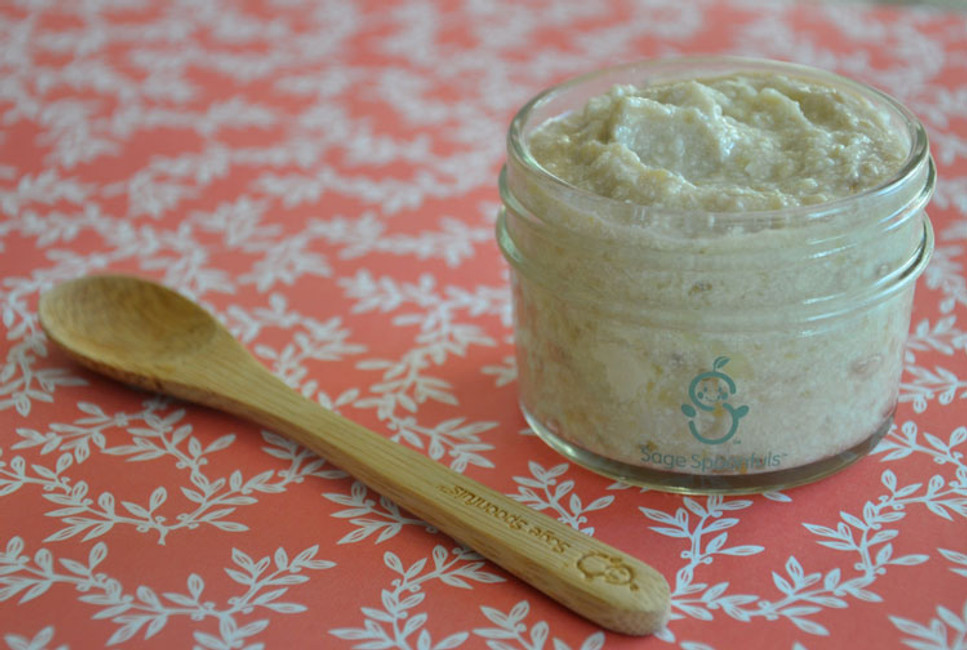 Banana Coconut Tofu
You don't have to be a picky eater to not like tofu - I know adults who are adverse to it, nonetheless children. That being said, this mix of banana, coconut and tofu tastes like pudding and I love it - so do the kids! It's a healthy, protein packed treat!
Ingredients
1 large ripe banana
1 cup of cubed tofu - can use soft or firm.
1 heaping tablespoon of finely grated, unsweetened coconut
(Note: Soybeans are one of the largest genetically modified crops. Make sure you are buying organic, non-gmo tofu)
---
This recipe is suitable for seven month old babies and older. Always make sure the consistency of your baby's food is the one she can handle and before combining food, make sure they have tried each one individually first. Makes two to three servings.
---
Preparation
Place all ingredients into the bowl of your Sage Baby Puree & Blend food processor.
Pulse until smooth.
Serve and enjoy!
Banana Coconut Tofu will stay fresh in your Sage Spoonfuls jars for up to 3 days in the refrigerator. Some discoloration of the banana is to be expected, but does not affect taste. Mix well before serving.